Working at Heights
The 2005 Work At Heights Regulations apply to all work at height, where there is a risk of a fall. This is a theoretical and practical one day training course which includes the safe use of ladders and mobile towers. Trainees will be made aware of the risks involved and the appropriate action to take.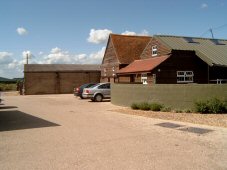 Instructor: Various
Cost: £100
Venue: Marsh Hill Centre
Maximum Trainees: 6
Course Aims: At the end of the course, course members will be able to:
· Be aware of accidents that happen while working at heights
· Relate the general requirements of the Health and Safety at Work 1974 to their own work activities.
· Gain a greater understanding of regulations and guidance relating to working at heights.
· Be aware of varied means of access to working at heights.
· Carry out a risk assessment relating to working at heights.
· Plan further specific work based training to ensure safe systems of work
Date of next course:
8th May 2017
To book your place on a course, or for more information, simply contact us.
Back to Landbased Courses