Hedgelaying
A three day course to teach the art of hedgelaying. Trainees will learn about the tools used for hedgelaying and how to use them correctly.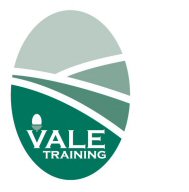 Instructor: Richard Belgrove
Cost: £195 + VAT
Venue: Pasture Farm
Maximum Trainees: 4
Course Aims
Care and maintenance of hedgelaying tools
Understand the need for safety procedures
Lay a hedge to be stock proof
Lay a hedge to suit local style
COURSE CONTENT
Day 1 - Preparation and care of tools Inspection of hedge Preparation of hedge Demonstration and introduction to the skill
Day 2 - Review Continued work
Day 3 - Review Continued work Assessment of level of skill
Date of next course: From January 2014 . Exact dates can not bee given as this course is weather dependent. If you are interested please enquire at the office.
To book your place on a course, or for more information, simply contact us.
Back to Landbased Courses