BASIS-BETA
This three day course course aims to promote the production and enhancement of biodiversity in the context of best practice crop protection use on farms and the sustainability of profitable farming. Candidates must have the the full Basis Certificate to attend.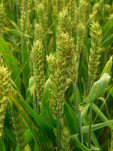 Instructor: Debbie Wedge
Cost: £800 per person + VAT, including exam fee, lunch and materials.
BASIS points available.
Venue: Marsh Hill Centre, Marsh, Aylesbury. HP17 8ST
Maximum Trainees: 8
Prerequists to attending the course: Full Basis Certificate
Date of next course: TBC
Qualification: A successful candidate will qualify for the BETA Certificate of Competence in Biodiversity and Environmental Training. Successful completion qualifies one out of four modules required for the BASIS Diploma in Agronomy. This course also accrues 44 Continuing Professional Development points.
To book your place on a course, or for more information, simply contact us.
Back to Landbased Courses