Electric Arc Welding
A two day course to teach the trainee to set up and operate welding equipment safely, select the correct rods and weld mild steel for on-job repairs.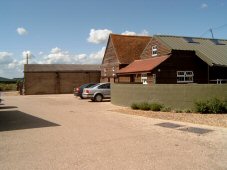 Instructor: Richard Archer
Cost: £440
Venue: Marsh Hill Centre
Requirements:None.
Certification:Vale Training attendance.
Course Aims: • Strike an arc correctly • Prepare metal for welding • Set up and operate a welding set and select correct voltage, current and electrode size • Weld metal in the flat position carrying out butt and fillet wells, including pad building • Select appropriate safety equipment and clothing for the tasks to be performed • Operate a welding set in a safe and efficient manner
To book your place on a course, or for more information, simply contact us.
Back to Landbased Courses