Welcome
To Vale Training Services Ltd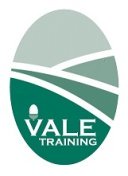 Cable Avoidance
CAT & Genny

Course Length ;- One day
Course objectives:
At the end of the course trainees will understand:-

Safety Awareness Session Covering: 1. Health & Safety at Work Act 1974 – Sections 2, 7 & 8. 2.
The Provision & Use of Work Equipment Regulations 1998 3. Function and Operation of all Controls.
Correct Search Procedures.
Pre-operational Checks: Insert Battery Pack, Switch on, Test Location Tool & Generator, Inspect for
Damage/Serviceability
Demonstrated correct way to hold locating tool/generator
Swept area for underground apparatus & recorded any findings
Demonstrated Pinpointing and Tracing in 'P' Mode
Demonstrated Pinpointing and Tracing in 'R' Mode
Demonstrated Induction using Generator
Demonstrated Direct Connection
End of Search: Inspect all equipment used for Defects, Clean Equipment, Stow Equipment Away
Correctly, and Remove Battery Pack.
Date Of Next course: 6th November 2019