Slinger-Signaller
This course is designed to give candidates the necessary theoretical and practical skills to enable them to safely conduct Slinger Signaller duties. The course will include an NPORS qualification. 

---
Pre Course Requirements:- Novice Course - None. Experienced operator course- Minimum three years experience and or previous qualification.
Course Certification:- NPORS
Course Length:- One day for experienced operators or those with previous qualification. Two days for novice operators.
Course Times:- 9.30AM to 4.30PM
Instructor:- Various
Cost:- This course is usually run in house for clients. Day rate available on application.            
Venue:- Marsh Hill Farm, HP17 8ST. Or to suit client
Maximum number of delegates:- 3 Novice - 6 Experienced
The course will cover the following:-

The nature of the industry and how this job role sits within it.

Understand the legislation surrounding the job and their role within the law. 

Establishing the type of lift, its dimensions and nature.

Selecting the appropriate equipment to complete the lift safely.

Review the manufacturers handbook and the technical guidance provided in it.

Interpreting and extracting all relevant documentation.

Understand and be able to explain how and why equipment is placed "out of use". 

Ensuring the area for the lift has been prepared properly including analysing potential hazards.

The duties and responsibilities of a slinger signaller.

How to perform clear and obvious hand gestures to aid the slinging process.

How the load effects the stability and centre of gravity of lifting equipment.

Understand and use Safety Devices that are fitted within lifting equipment to warn of unsafe loads.

Guide the movement of loads from and to different types of location considering different variables.

The safe placing of loads.

Set up exclusion zones.

Understand environmental issues.

Shut down and securing procedures.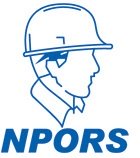 Back to Landbased Courses