Brush Cutters and Strimmers
Lantra/N.P.T.C. Certification
This course is composed of a one or two day practical session (depending on experience) for those involved in the day-to-day maintenance and use of Brush Cutters/Strimmers. At the end of the course trainees will be able to understand their responsibilities, both to themselves and to others, under the Health and Safety at Work Act, as well as being able to use and maintain a Brush Cutter/Strimmer efficiently and safely.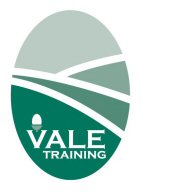 Instructor: Various
Cost: £145 + VAT including integrated Lantra or NPTC certification for one day course. A 2 day course may be required for those with little or no experience. Please contact us for dates and prices. The content of this course is the same as a one day course but has more practical time to allow for practice.
NPTC independent Assessment: £150 including registration.
Venue: Marsh Hill Centre, or Clients premises
Maximum Trainees: 4-6
Duration: 1 or 2 days
Leads to: Lantra or NPTC Assessment
The course will cover the following:
Selection and Use of Safety Clothing
Health & Safety/Legal Requirements
Parts and Types of Machine and their Selection
Maintenance of Attachments
Harness Fitment
Operational Techniques
Required Equipment:
Brushcutter/strimmer (one per person if possible)
Tools suitable for machine to be used
Nylon head (strimmer head)
Brushcutter blade (metal)
Fuel – 4 stroke
Angle box grease
First Aid Kit
Safety visor (plastic) or safety goggles/spectacles
Ear defenders
Safety boots
Work clothing
Next Steps: Lantra can lead to N.P.T.C.
To book your place on a course, or for more information, simply contact us.
Back to Landbased Courses