Dumper Operator Course
Lantra or National Plant Certification.
The length of the course will depend upon the ability of the trainee. A one day course is available for experienced operators, and longer courses are available for novices. It will teach basic skills of operating a dumoer truck and cover such things as; maintenance, safety code and relevant sections of HAS/AWA 74 and construction regulations.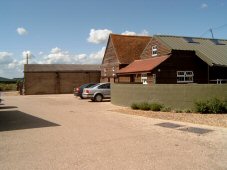 Instructor: Martin Bray & Brian Culimore
Cost: £180 per day + VAT + certification
Venue: To suit client
Requirements: Dependent on skills level.
Certification: National Plant or Lantra
Maximum Trainees: 2-3
Date of next course: On application
Course aims: · Identify the basic construction and components, and the purpose and use of all controls and gauges. · Identify and comply with manufacturers instructions in accordance with the operator's handbook, other information sources and applicable legislation. · Carry out all pre-use and running checks. · Set the dump truck for site and road travel. · Travel the over differing types of terrain, including rough undulating ground, in a loaded and unloaded state. · Travel up and down substantial inclines in a loaded and unloaded state. · Manoeuvre in confined areas using forward and reverse direction, in a loaded and unloaded state. · Position the dump truck to receive loads · Comply with loading procedures. · Ensure load integrity and security. · Discharge loads into trenches and over edges. · Place the dump truck in an out-of-service condition. · Explain the loading and unloading procedures on and off a transporter.
To book your place on a course, or for more information, simply contact us.
Back to Landbased Courses