WORKING AT HEIGHTS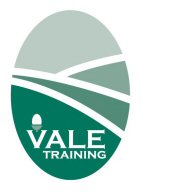 Instructor: Various
Cost: £100 + VAT.
Venue: Marsh Hill Centre
Maximum Trainees: 6
Certification: Attendance Only
This is a theoretical and practical one day training course for persons working, or supervising work, at height. It includes the safe use of ladders and step laders and erection of towers. It will ensure attendees are aware of the risks involved and the appropriate action to take regarding work at height, safe use of ladders and towerS in order to eliminate or reduce to an acceptable level the risks. The course will provide formal instruction on the principles and safe practice of use of ladders and the erecting OF towers, and repositioning of equipment correctly. This will enable the user to work safely at height and use ladders by following the correct procedures
Who Should Attend
This Workshop is designed for operatives and Site Managers who use, or supervise the use of, Ladders, to enable them to comply with the Work at Height Regulations 2005.
Workshop Contents
The general legal requirements for working safely including employer and employee duties
The Work at Height Regulations 2005
Inspection and safe use of ladders.
Identification of the hazards involved with the erection equipment.
Inspection requirements.
Theory and practical tests

Date of next course:

9th March 2020

Please get in contact

Courses at own site are available(To be confirmed)

To book your place on a course, or for more information, simply contact us.

Back to Landbased Courses