Chainsaw Refresher/Certification Course
This one - two day course is suitable for anyone requiring a refresher training course in the use of chainsaw to N.P.T.C. (CS30) and or felling small trees (CS31)standard, to comply with PUWER regulations of 1992. The course length will depend on the units required. This course can also be used for those wishing to refresh their knowledge prior to taking assessment.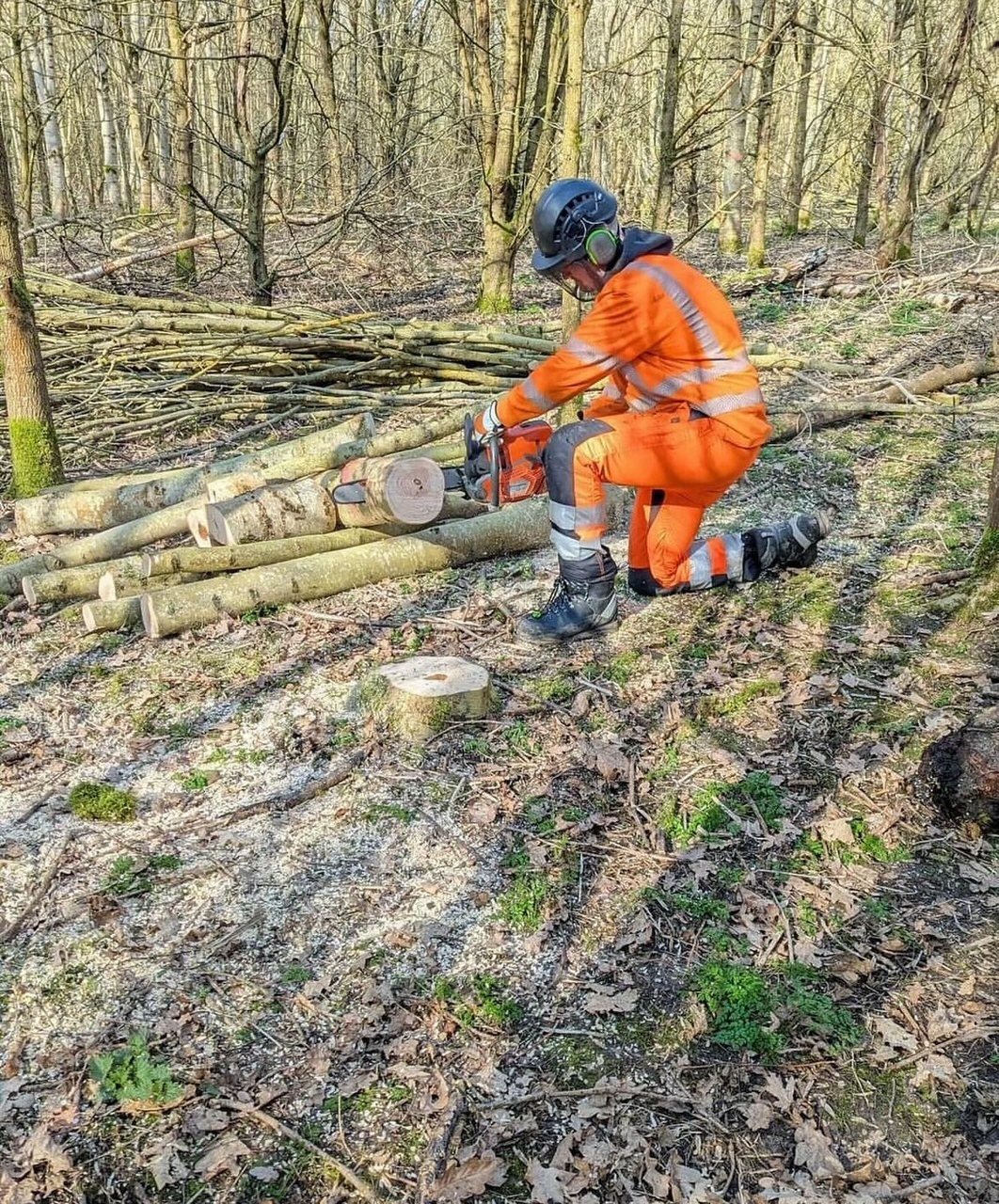 ---
Course prerequisite: Previous training and or qualifications to the same level. 
Certificating Body: Lantra. Can lead to NPTC
Course Length: 1-2 day
Course Times: 9.30am to 4.00pm or to suit client.
Instructor: Various
Cost: £160 for one day (CS30) £290 for 2 days (CS 30-31) + VAT and NPTC Certification if required
Venue: Marsh Hill Centre, Marsh, Aylesbury. HP17 8ST or to suit client
Maximum Trainees: 4
Equipment: Click here for Equipment list

The chainsaw refresher course is designed for those who have previously taken the operation and maintenance course, and or the felling small trees course leading to either the Lantra assessment or the National Proficiency Test Council (N.P.T.C) certificate of competence. It is recommended by the Health and Safety Executive that a refresher course is taken every three to five years depending on the level of use by the operative. This enables you to comply with the latest Health and Safety Regulations (P.U.W.E.R.). The course will cover the following:
Day 1:State and identify the necessary personal protective equipment required, report on its condition and locate the various standard marks.
State and identify required health and safety features on a chainsaw.
Identify faults and defects on a chainsaw and cutting equipment, and decide which can be rectified by the operator and which requires the attention of a service engineer.
Select and identify correct tools to enable maintenance to be carried out and report on their serviceability.
Carry out correctly all routine maintenance in accordance with the manufacturer's instruction book and/or the Lantra workbook.
Prepare the chainsaw for use with the correct fuel/oil mix and chain lubrication.
Start the chainsaw from both cold and hot in a safe manner.
Carry out pre-cutting safety tests and state the procedures if the chainsaw fails these tests.
State the possible hazards/risks when carrying out maintenance or operational tasks.
Cross-cut timber accurately to required lengths. assess and explain the terms 'tension' and 'compression' in timber.
Adopt safe procedures to remove a trapped guide bar.
Handle and stack timber in a safe manner.
Organize site safety and state the precautions required.
Day 2: Identify types of timber, potential hazards and stresses, correctly assess if timber is in compression or tension, and select the appropriate technique to deal with the particular situation.
Correctly assess the situation prior to free felling a straight open grown tree up to a maximum of 380mm diameter, and with the aid of wedges and/or a felling lever, fell it in a chosen direction.
Remove limbs from felled trees and cross cut, handle and stack timber in a safe and efficient manner.
Take down hung up trees using hand tools.
Recognise situations where specialist help is required
For more information click here to view the City & Guilds NPTC scheme documentation.

Other courses in this series include:
Back to Landbased Courses