Chainsaw-Felling Larger Trees CS32 (CS0962)
Lantra or N.P.T.C. Certification
This unit covers trees whose effective diameter at felling height over 380mm which leads to N.P.T.C. Certificate CS32 (CS0962).
For more information click here to view the City & Guilds NPTC scheme documentation.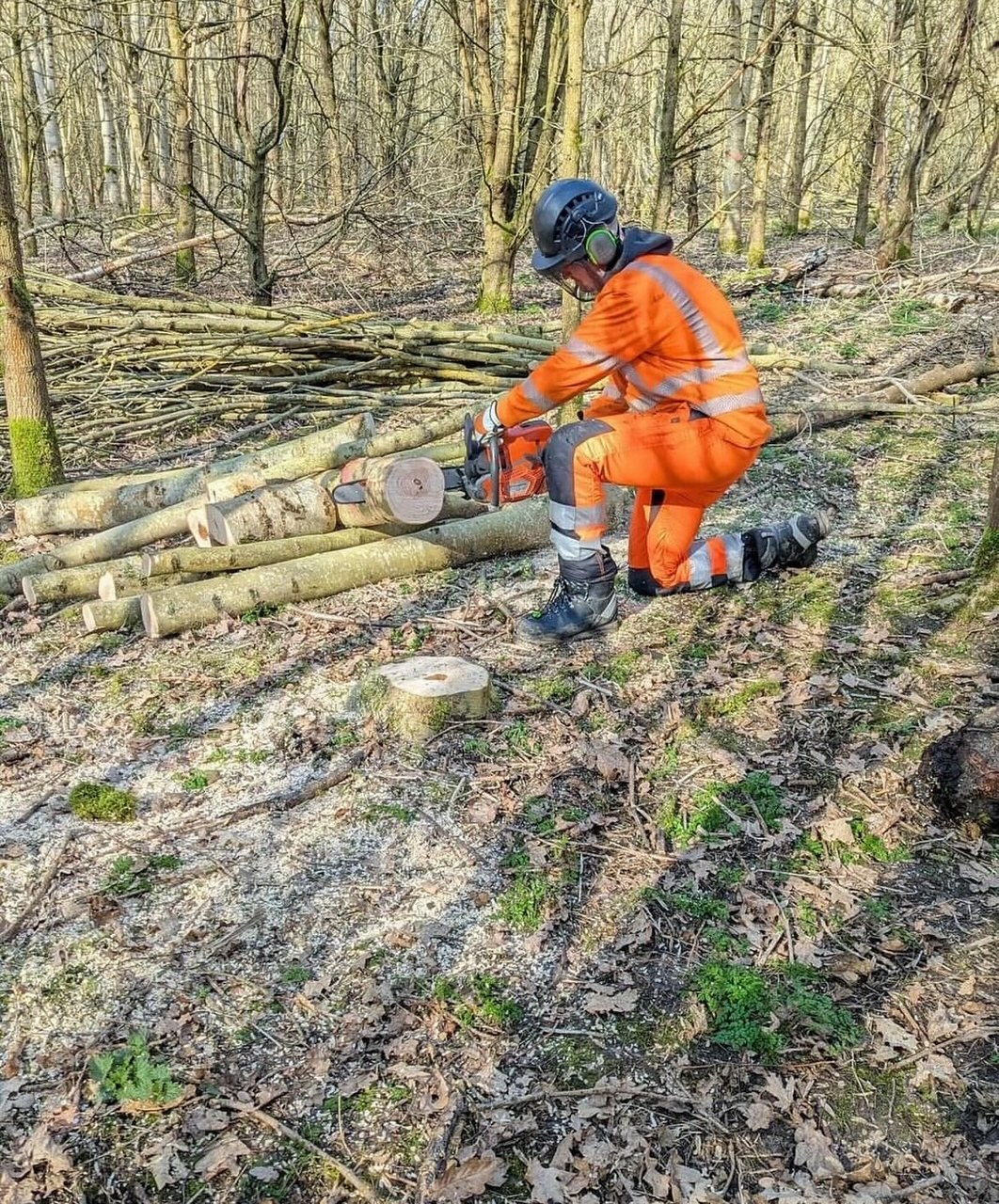 Instructor: Various
Cost: £340 per person + VAT including Lantra Certification. Does not include NPTC certification. For NPTC price see assessment price list
Venue: To suit client
Maximum Trainees: 4
Duration: 3 days
Pre Course Requirements: CS30 (CS0960), CS31 (CS0961)
Equipment: Click here for Equipment list.
Assessments: Lantra assessments are taken during the two days of training. NPTC unit are taken after the course by independent assessors. Please note that NPTC assessment dates will be given to you at the time of booking training. Should these be changed, a surcharge will be made.
To book your place on a course, or for more information, simply contact us.
Other courses in this series include:
Back to Landbased Courses